Let's Meet Pink & Black Sindy
Bold and brave, Sindy does not like to blend in with the crowd. This super cool teen's ambition is to go to art school to study fashion design. Sindy expresses her passion for patterns in her clothes. Stripes, spots and bows feature heavily in her wardrobe. Hot pink is one of her favourite colours. She loves to contrast it with black. Sindy spends a lot of time designing new outfits in her sketchbook. Her friends adore her unique style ask her for fashion tips. Sometimes she gives her mates makeovers and puts on mini fashion shows for her family. One day, Sindy hopes to see her designs on a real catwalk.
"I have so many ideas," says Sindy, "I think I'm going to need a new sketchbook!"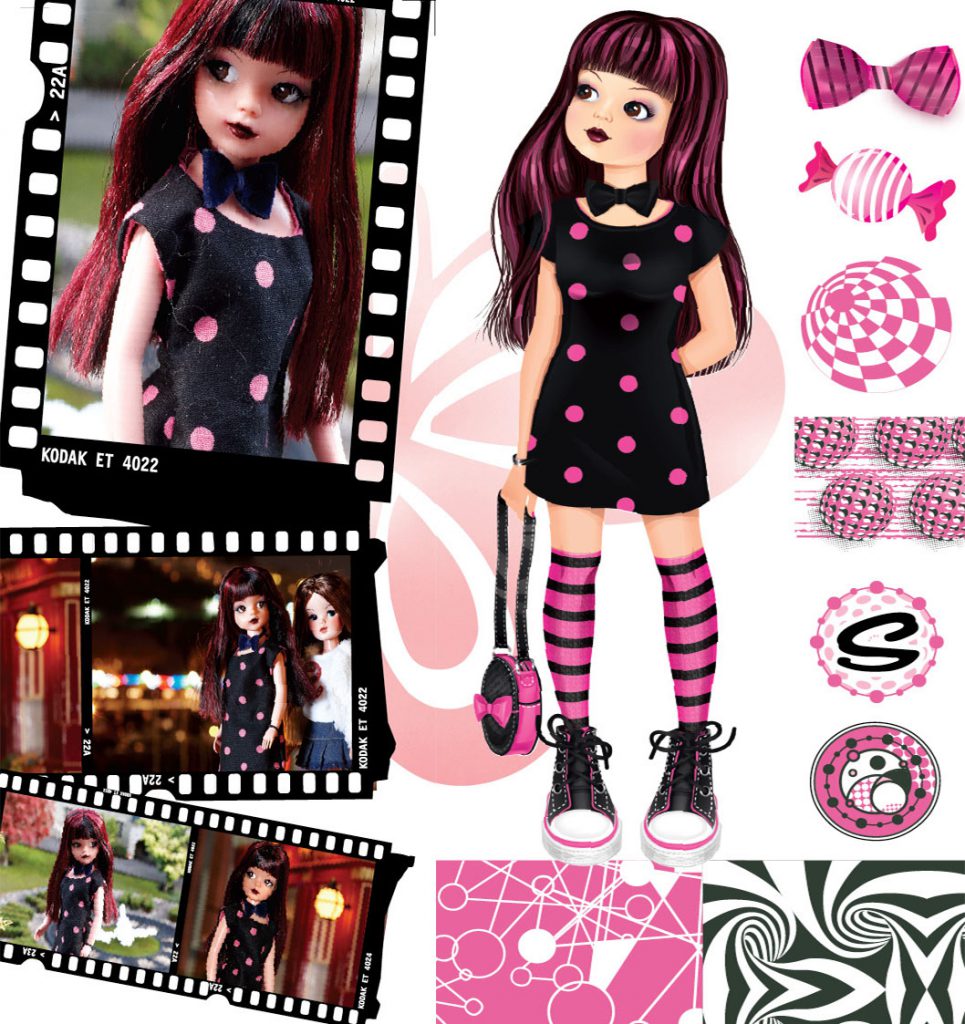 Meet the Sindy 50th Anniversary Winner
'Best in Bow Sindy' by Tammy Lucero – remamed here as Pink & Black Sindy
"My name is Tammy and I live in Southern California with my husband and our three children. I love my family and I like all things 60s and 70s, especially the toys that are long gone from my closet, but not my mind. A few years ago I began restoring dolls who had been loved too much. I really love breathing new life into their little souls.
I never had "met" a Sindy doll until the sweet girl supplied for the FB Vintage Sindy Makeover competition arrived in my mailbox. The Sindy community has proven to be a fun and friendly crowd. I was stunned to be chosen to participate and even more shocked that my little girl won. I knew she was 15 or so in age, so I felt she needed a look that combined youthful innocence with a tiny hint of fun rebellion. I also felt the doll should give a nod to Doctor Who on his 50th with her little bow tie."