Britain's top teenage doll was launched in September 1963 by Pedigree Soft Toys Ltd. a division of the famous Lines Bros Ltd. who had been in the toy business for over 100 years. Pedigree Soft Toys Ltd. (now Pedigree Dolls & Toys Ltd.) based in Exeter, Devon had at this time been producing dolls for over 20 years and sought to expand its product range to include a trendy fashion doll.
And, Sindy was born.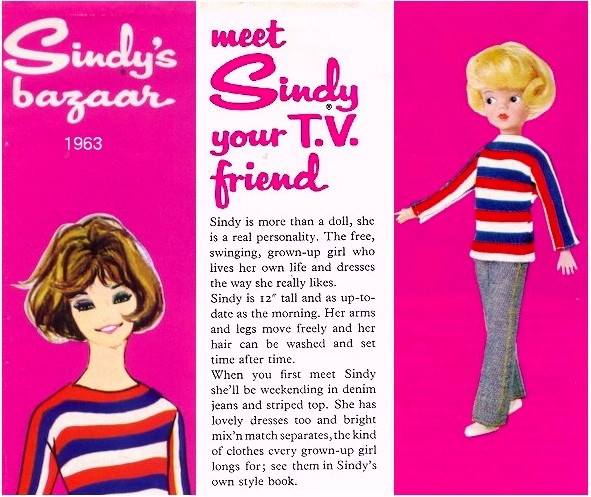 Pedigree officially introduced Sindy, a 10 3/4" Fashion Doll on Sunday 6th of September 1963 at 6pm with a 30 second TV commercial in the London area. She was the first UK toy ever to be advertised on television. The name "Sindy" was chosen after a street poll where young girls were shown a photo of the doll and asked to choose their favourite name from a list of four. The most popular choice was "Cindy", although the spelling was changed to "Sindy".
Sindy was very much part of the Swinging Sixties revolution. Noted as the decade that for the first time aimed its fashion, music and culture at teenagers as opposed to grown-ups and Sindy 'The Doll you Love to Dress' echoed this new found freedom. Here first outfits were particularly important as every fashion detail had to be included.
Inspired by fashion at the time Sindy's first fashions were designed by Foale & Tuffin, who were then as recognised as Mary Quant, and her clothes reflected the teenage fashions of the day. Sindy's extensive wardrobe, producing eight complete themed outfits and eight separates were miniatured by Valerine Saunders, Pedigree's head in-house designer.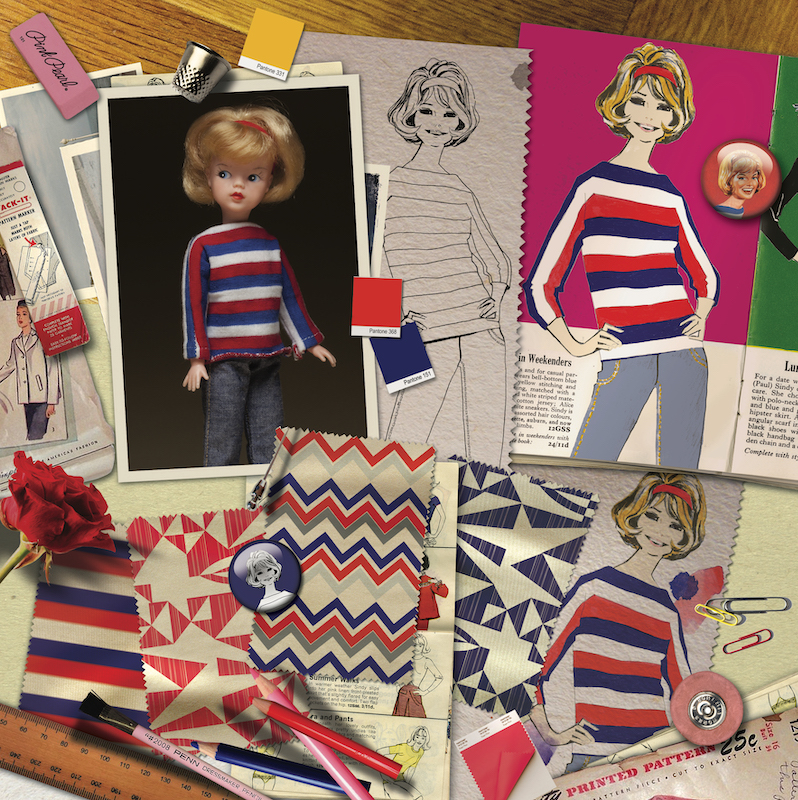 Sindy Today…
2021 saw Kid Kreations (working under licence with Pedigree) bring back the doll you love to dress for a whole new audience. With Sindy Play!, a collection of six playsets, that include a doll, play accessories and a craft kit will ensure Sindy is around for many more years to come.
Sindy Play! taps into the younger 3+ toy market by offering a innocent, playful and creative dolls for today's children. This unique collection of playsets that will each include a doll and play theme that will appeal to children (and adult collectors, too!). Inspired by the British high street, with each doll assigned to a shop theme. Incorporating popular children's play patterns they include: a fashion store, a beauty salon, a bakery and a pet parlour, which cover aspects of hair play, fashion play, baking and pet care. But the jewels in the crown are the ballerina and horse rider sets, which were a big part of Sindy's heritage and a nod back to classic Sindy.
The play themes, modern dolls and craft kits, intend to bring back some of the unique aspects that made Sindy so popular back in the day – with DIY crafts. Each of the six doll boxes become a playset box that looks like a high street store on the inside and outside and opens up to create a unique instant play scene. The interior card packaging can then be cut and made into various furniture items to extend play, with additional crafts and activities which can be downloaded from the Sindy Play website for free.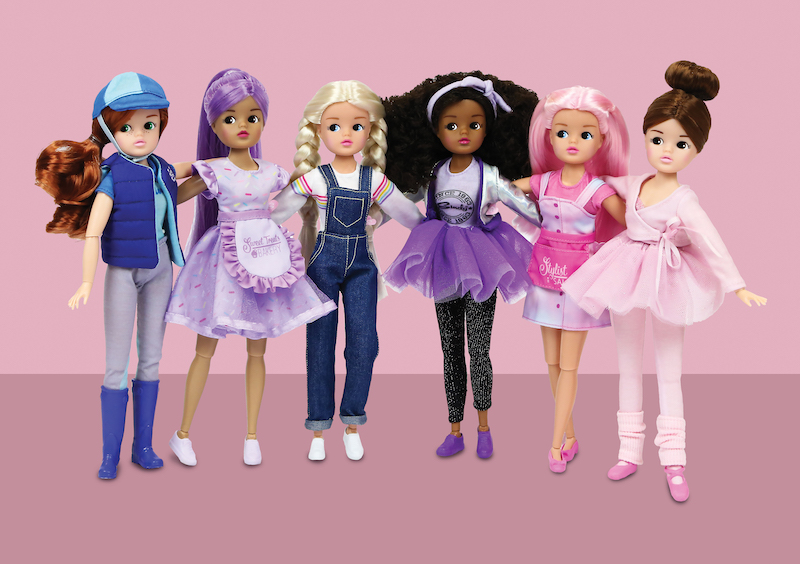 >> For a more detailed history of Pedigree and Vintage Sindy please visit our site site Vintage Sindy