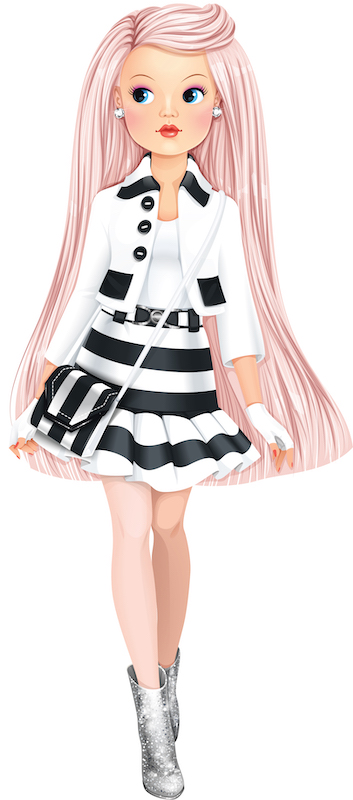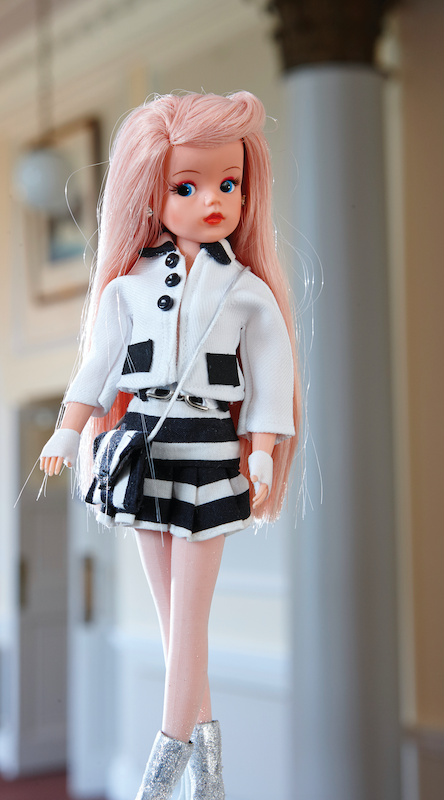 Let's Meet Monochrome Sindy
Black + white = high impact! Sindy's statement style is bright, bold and edgy. Inspired by the fashion trailblazers of the '60s, '80s and '90s, she has a flair for mixing up monochrome to make a modern look as individual as she is. Eye-catching patterns and retro clothes combine in an outfit that fits like a glove.
Adding a pop of colour with pink hair and make-up creates a crazily cool, urban style, complete with glitter boots. What's not to love? Sindy's on her way to the disco to make some shapes on the dance floor with her friends.